Students send postcard after workshop for WON Online XXL event.
Since the second half of 2020, online has been the norm for me when it comes to giving workshops and presentations. On March 31st 2021, I spoke at the Wetenschapsoriëntatie Nederland (WON) Online XXL event – an online event where a number of speakers from various scientific disciplines spoke to a number of Dutch high schools.
During the event, I gave a presentation in relation to superheroes, science, and ethics to 9 different schools that are part of WON. The presentation presented four scientific case studies related to superhero technologies, science, and materials. After the workshop, the students picked one of the case studies, carried out some research, and answered scientific and ethical questions related to the case study.
At the end of the day, the student groups pitched the outcome of their research work to me via short presentations in either English or Dutch. I was extremely impressed with the ingenuity and innovation of the students with many of them coming up with solutions to the problems that I had never even contemplated.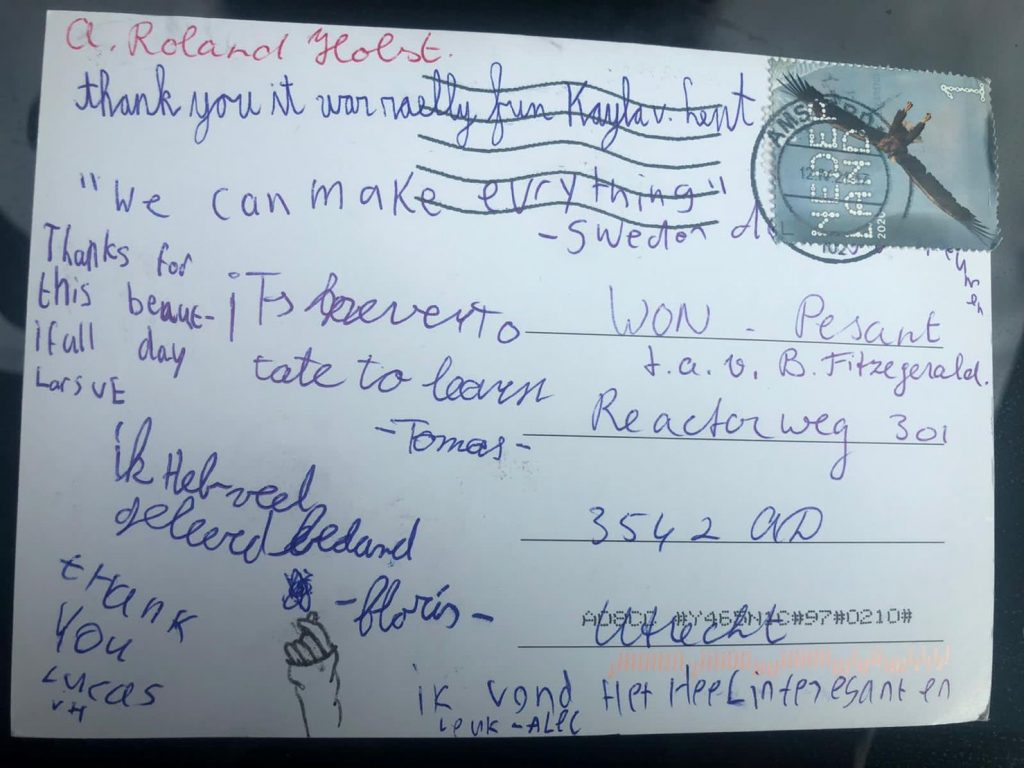 Three weeks after the event, WON received a postcard from one of the schools for my attention. On the postcard a number of students had written short messages expressing thanks for the workshop. Many thanks to the students for the postcard! Something tells me that there's some future superheroes and/or scientists in the group!