It's been an emotional rollercoaster for Marvel Cinematic Universe (MCU) fans following the release of Avengers: Endgame, the 22nd film in MCU superhero expanse. Jubilant highs have been intermixed with shocking lows as the remaining Avengers attempted to undo the actions from Avengers: Infinity War of the Mad Titan Thanos. There have been goodbyes for iconic characters, the appointment of new leaders, and the establishment of new teams.
Unsurprisingly, I've seen the film a few times (six to be precise and maybe more soon), and every time that I've watched Avengers: Endgame, I've spotted something new. So here's the first of five quirky lessons or observations (without giving too many spoilers) from Avengers: Endgame:
1.  Hawkeye Speaks Japanese
One character absent from Avengers: Infinity War was Clint Barton (Hawkeye). After his actions in violation of the Sokovia Accords in Captain America: Civil War, Barton finds himself under house arrest, just like Scott Lang in Ant-Man and the Wasp. In the opening scenes of Avengers: Endgame we see Barton with his family on his farm. We catch a glimpse of the house arrest ankle bracelet as he teaches archery to his daughter Lila. Barton seems at peace as he enjoys spending time with his family. This serenity is destroyed in a matter of moments when Barton's family are turned to dust by the Decimation (Thanos' finger snap from Avengers: Infinity War). Barton doesn't take the loss of his family well and assumes a new persona – Ronin. He goes on a worldwide rampage against organised crime as he takes on criminals in countries such as Mexico and Japan. We see Ronin in action in the latter as it takes out the Yakuza in Tokyo. During a fight with one of the Yakuza leaders, Barton speaks Japanese. Should we be surprised that a spy can speak multiple languages? Probably not.
2. The Creator of Thanos is in the Film
After the Avengers fail to stop Thanos from destroying the Infinity Stones there is a time-jump of five years. It's the year 2023 and the Avengers are trying to move on. Steve Rogers runs a support group for people who lost friends and family in the snap. One member of the group is Joe Russo, one of the directors of Avengers: Endgame. Another member of the group is Jim Starlin, the comic book artist who created Thanos in the early 1970s. Nice cameo.
3. Steve Rogers is a Terrible Cook
While Steve Rogers runs a support group for people, Natasha Romanoff has seemingly taken charge of the Avengers and their allies. We see Natasha in a conference call with Okoye, Captain Marvel, Rocket, Nebula, and War Machine. She reminds her friends that everything that happens anywhere in the universe goes through her. War Machine is the last to terminate communication, but informs her that an incident in Mexico is more than likely the doing of Clint Barton. After War Machine hangs up, Natasha starts to cry at the thought of her dear friend Barton on a rampage around the world. At that moment, Steve Rogers enters the room and says, "I would offer to cook you dinner, but you seem pretty miserable already." Despite coming out of the ice more than 10 years before it seems that Rogers has still to learn how to cook a decent meal. Still he must be better than the Vision in Captain America: Civil War!
4. Thor, Korg and Miek play Fortnite
Thanks to the quantum technology and Pym's particles of Scott Lang and the genius of Tony Stark, the Avengers set in motion a plan to undo the Decimation. But they need a team, so the Hulk and Rocket head to New Asgard, which is located in Tønsberg in Norway, to convince Thor to join the cause. However, Thor has not dealt well with the events of Avengers: Infinity War as he has turned to alcohol and bad eating habits to get over his failure to stop Thanos in Wakanda. In addition to enjoying a few too many beers, Thor also enjoys playing Fortnite, the online video game, with his good buddies Korg and Miek. Interesting way to process his perceived failure to stop the Mad Titan. If he's been playing Fortnite for five years, we've got to assume that he's probably not bad at it.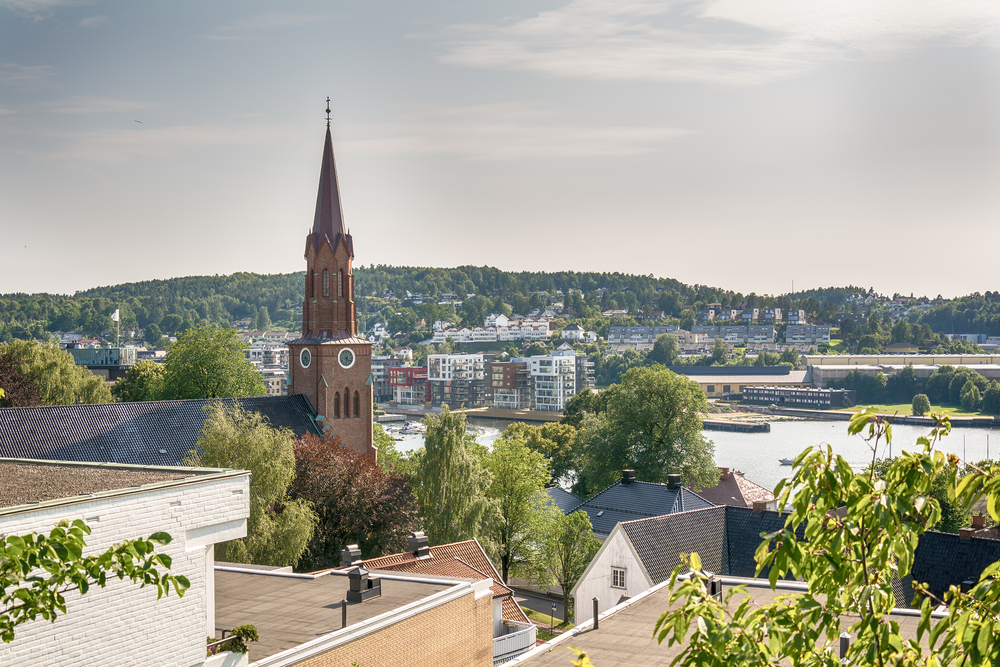 5. No mention of X-Men: Days of Future Past
As the Avengers prepare to test their quantum-based time travel technology, a number of characters discuss the implications and rules of time travel. James Rhodes and Scott Lang list a whole bunch of time travel films such as Hot Tub Time Machine, Terminator, Wrinkle in Time, and Bill and Ted's Excellent Adventure. However, there's no mention of the 2014 film X-Men: Days of Future Past, in which time travel plays a key role. Of course X-Men: Days of Future Past was produced 20th Century Fox and is not associated with the MCU. But it would have been cool if they had mentioned the X-Men film in the list. On the other hand, it's likely that the X-Men will become part of the MCU in the near future following the acquisition of 20th Century Fox by Disney.
Within the MCU there must surely be superhero films. Perhaps the adventures of Tony Stark, Steve Rogers, Nastasha Romanoff, and Thor have been made into films within the MCU. This was almost revealed in Guardians of the Galaxy Vol 2. In Marvel Comics, Simon Williams (better known as Wonder Man) is a retired superhero-turned actor. The actor Nathan Fillion (of Castle fame) had been cast as Simon Williams and was supposed to appear in Guardians of the Galaxy Vol 2 on a number of film posters, one of which was for a film entitled "Tony Stark". Perhaps in the future we will see Wonder Man make an appearance in the MCU, either as a famous actor or as a superhero.
_______________________________________________________________________
And that's it, the first five quirky lessons or observations from Avengers: Endgame. Stay tuned for more!
Always think super!
BWF