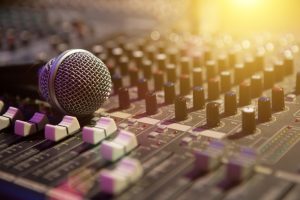 At the moment I'm relaxing in Ireland, on the west coast in Kilkee, Co. Clare, getting some time to unwind after a hectic few weeks and months. Just over two weeks ago I had one of those crazy weekends consisting of two gigs with Ten Tap Trouble, work spilling over into the weekend, falling ill with the summer cold that has taken out so many over the last few weeks and Ireland played France in the second round of EURO 2016.
In the midst of all of that, on Saturday June 25th I spoke with Jonathan McCrea on Newstalk's Futureproof program about the Secrets of Superhero Science. The interview touched on my infatuation with the superhero film genre, superhero film history and of course super-science and the science that could possibly lead to superpowers in the future. I spoke about the X-Men and genetics, Iron Man and the technology behind the suit and Spider-Man and spiderwebs.
If you want to listen to the interview just click here to hear the podcast. You'll have to scroll a bit into the podcast to find my segment.
This week on Thursday July 14th I'll be at Hodges Figgis in Dublin. Hope to see you there. I'll be starting my super-science lecture at 18.00.
BWF