Winter Soldier, Darth Vader, and The Falcon featured in new YouTube videos.
My YouTube channel "The Superhero Scientist" officially started in August 2020, but the first major videos only appeared in December 2020. Those videos with festive in nature as they focus on the science of Santa Claus and his incredible journey around the world.
In early 2021, the first superhero videos were launched on the channel with heroes such as the Flash, Wanda Maximoff, Vision, and Black Panther all featuring. Science topics covered in the videos include probability theory, the Periodic Table of Elements, speed and velocity, and TV signals.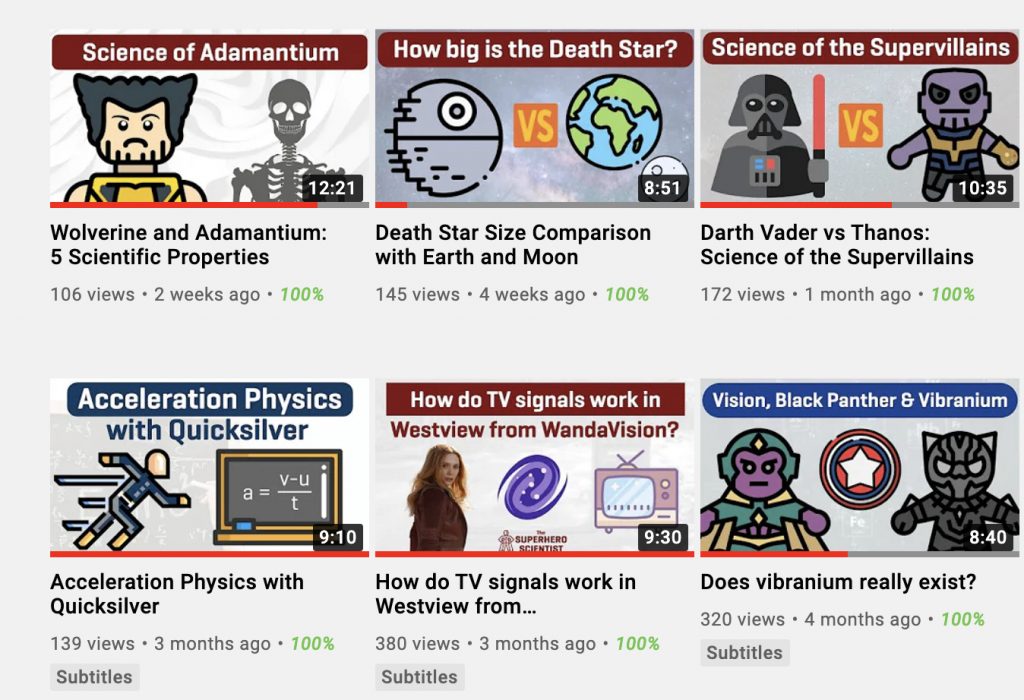 The latest videos feature the Winter Soldier, the Falcon, and Thanos. And my first videos on Star Wars are also online too.
Stay tuned for the next batch of videos that will feature Captain America, the Winter Soldier, Loki, and some very cool surprises.